I recently installed Windows 7 – which is currently being developed and will be released in the next few months – on my home computer. I had heard good things about it, and was keen to test out this latest preview version. It replaced my 6-month old XP installation. Here are some screenshots of things that stood out to me in the new Windows.

The installation went very smoothly, took somewhere around 30 minutes (had to go away from the computer and come back so couldn't tell exactly how long it took). The first thing I noticed, it installed drivers for my video card, then detected the monitors connected and figured out their maximum resolutions, and set Windows to those resolutions as well as the side-by-side layout of the monitors. Everything worked perfectly! Quite impressed. To change these settings further, the interface looks like this: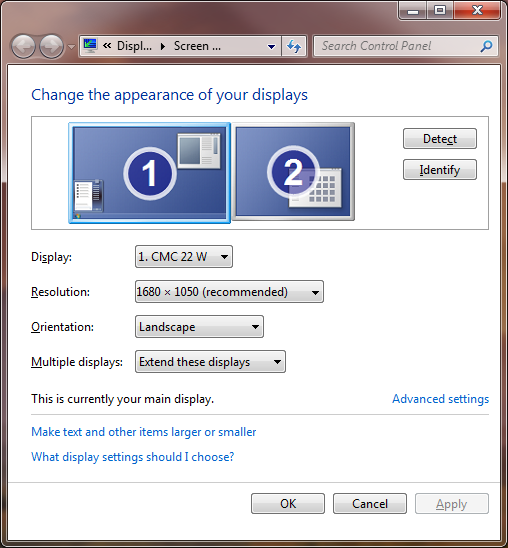 Another change was with themes. They now seem more well integrated, with sound schemes and lists of wallpapers to go along with each theme. When you click on the theme it changes to it there and then, and very quickly. You also hear a preview sound from that theme, which makes for a great choosing experience: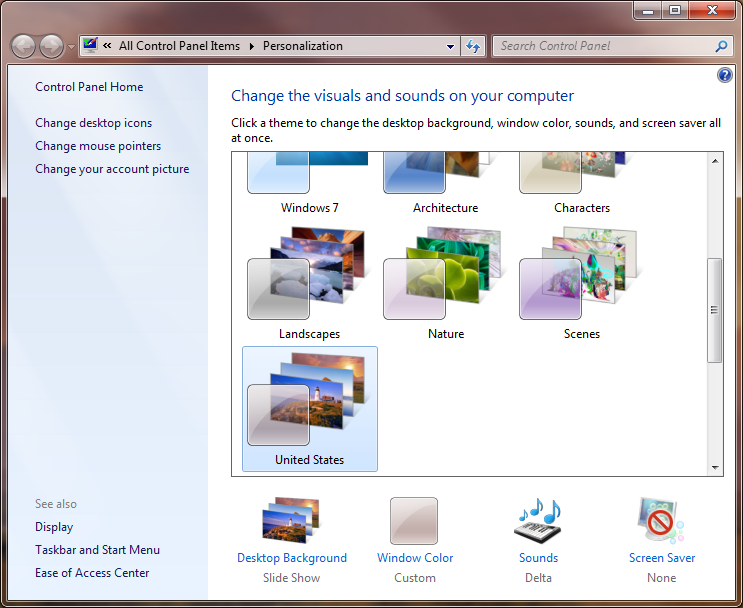 The quick launch area next to the Start menu has gotten a revamp – mouse over also shows a preview of all the windows of that type that are open:

One of the new features is Libraries, which are special folders that show files from different sources. You get to define which paths these files come from, but they all show together in one convenient view: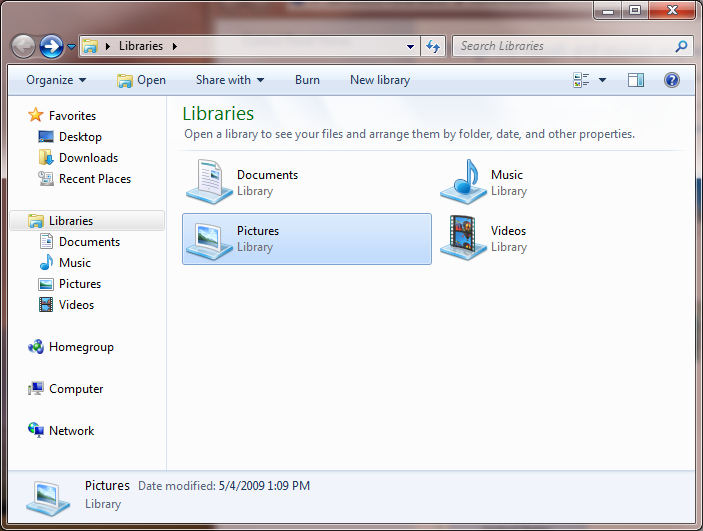 Of course, the icons themselves are new, and rendered very beautifully – I just noticed the Control Panel icon which looks very nice: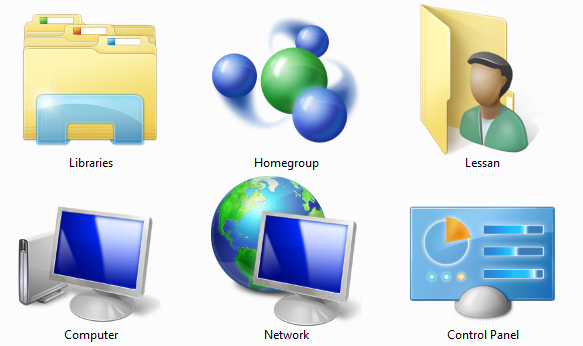 Starting to test out other features – the desktop Gadgets are there just like Vista, but worked really well and fast for me: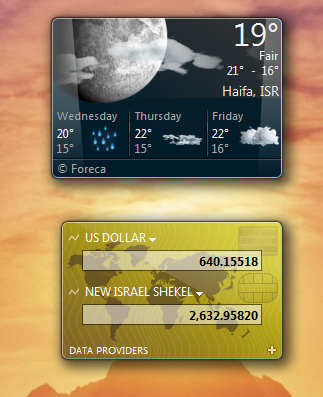 There is a new item in the Control Panel called Devices and Printers. This seems to provide a much more convenient location to see your installed hardware and configure them. Each icon represents a type of device, and they all have their own context menus of actions: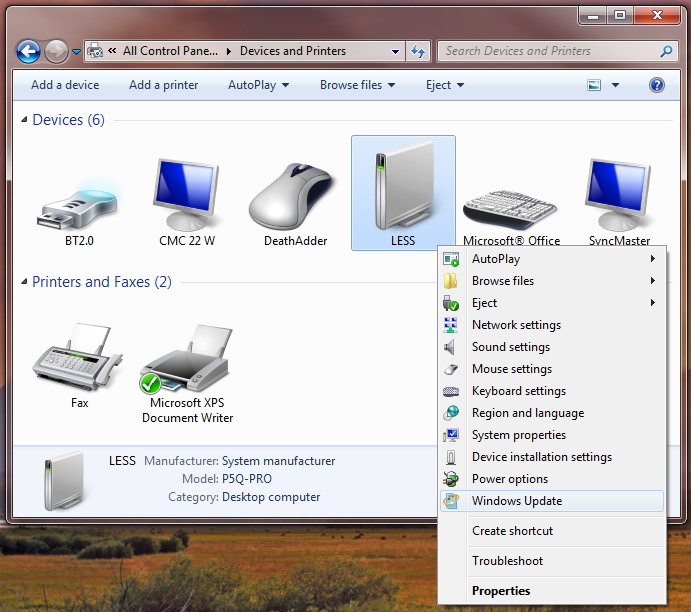 Thats about it for what I noticed in the first few minutes. Microsoft Paint also got an interface lift: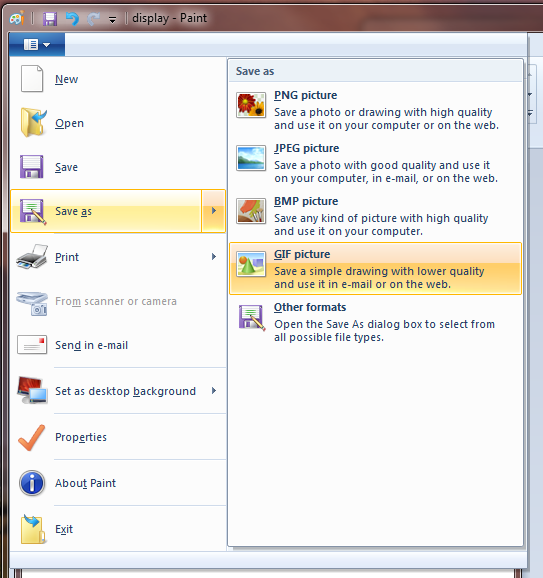 So far the experience has been quite pleasant – very responsive and fast, sleek polished UI, high availability of drivers and installation seems very well automated, and stable – haven't had any crashes yet.
If you would like to try it out for yourself, here's the link: